For
FREE
Expert Advice
Call Any NCC Office and Our
Basement Waterproofing Specialists
will be Pleased to Help
Scotland :
01506 657996
Newcastle :
0191 419 2530
Chorley :
01257 266696
Liquid Applied Membrane Waterproofing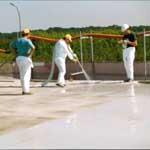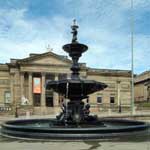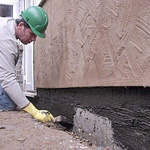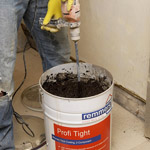 Liquid Applied Membrane Waterproofing systems are Type A: External Barrier Systems in accordance with BS 8102:2009.
There are many different types of liquid applied membranes including polymer modified bitumens(such as Remmers Profitight), to very high performance 2-component polyurethanes and other complex polymer waterproofing resins.
The polymer modified bitumen waterproofing products have now largely replaced the traditional bitumen and pitch based materials due to their easier application and increased flexibility - Remmers Profitight is probably the best example available on the market today.
Sika Inertol 49W Thick is a high performance bitumen based LAM that is designed for use in contact with drinking water (DWI Approved).
The other single compoent liquid applied membranes including single component PU products are not recommended by NCC Basement Waterproofing as their function and durability is questionable in many situations.
High performance 2 component polyurethane waterproofing materials are usually only applied by trained and experienced Specialist Waterproofing Contractors, using suitable high performance hot or cold 2 component spray equipment, such as the Graco King or Hydrocat. For any of these specialist materials or requirements please contact any of our offices and one of our technical experts will assist you.