For
FREE
Expert Advice
Call Any NCC Office and Our
Basement Waterproofing Specialists
will be Pleased to Help
Scotland :
01506 657996
Newcastle :
0191 419 2530
Chorley :
01257 266696
Ancillary Waterproofing Products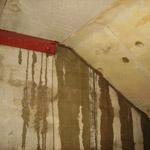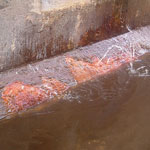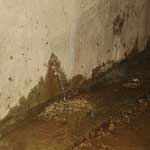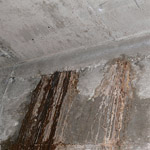 Ancillary Waterproofing Products from NCC Basement Waterproofing Site include materials for Concrete Repair, Concrete Levelling and making good prior to the installation of the selected waterproofing system; plus products and systems to provide remedial solutions for leaking joints, leaking kickers and other defective or damaged areas of a structure.
- Whether discovered during construction, or uncovered or caused by other external causes (such as rising water tables, structural damage or excesive loading, due to change of use etc.
These remedial solutions include all types of crack injection resins and grouts, together with the necessary equipement and technical training and advice; plus the well known Sikadur Combiflex Overbanding Jointing system which is ideal for providing watertight protection to leaking or damged movement joints, including those in drinking water tanks (Sikadur Combiflex is DWI Approved for use in contact with potable / drinking water.)
As some of these remedial and crack injection systems are complex or require specialist application, they may not be available in our online shop, so if you do not see the specific sytem or type of crack injection or sealing resin that you reuire on these pages, please call any of our offices and one of our technical specialists will be pleased to assist you.